Ryder Cup Star & 3 Tour Wins
To this day Seve Ballesteros apart, I would have to say Peter Baker was the biggest talent I have ever had the pleasure of working alongside. Great ball striker and not phased with anything, "Bakes is just Bakes" and has never changed. He amassed 9 Professional victories and over €4,000,000 in prize money.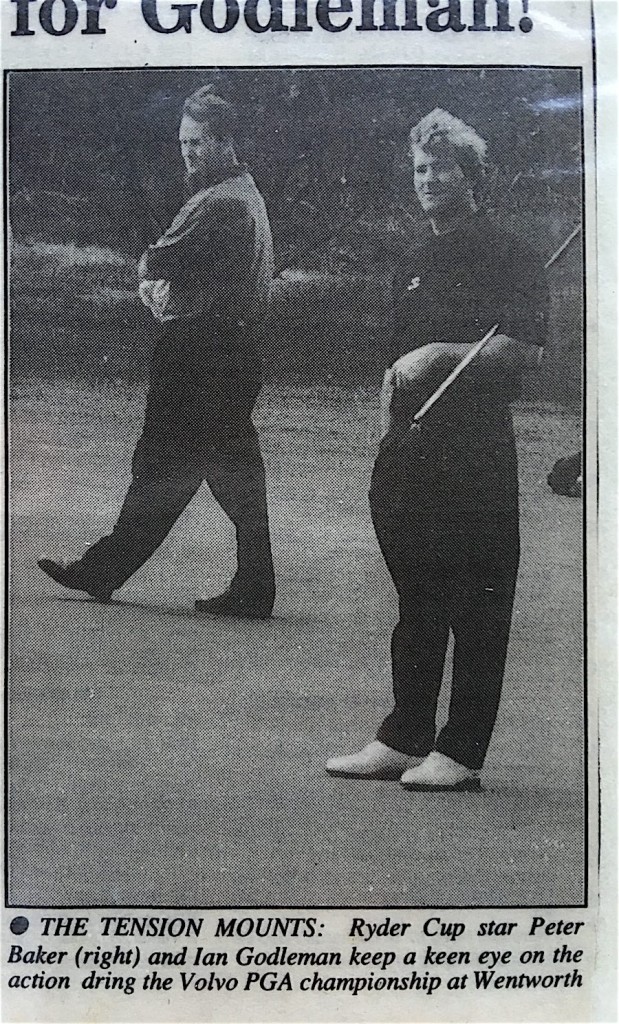 Two highlights stand out for me and it was in 1993 a year I was with Denis Sheehy on Tour working with Denis and Peter when he won the the Dunhill British Masters with incredible rounds of 67,64,72 and 63 at Woburn to shoot 22 Under par. I remember how hard Peter worked all that week on the balance and stance of his putting stroke helping him hugely.
Later that year I was at the Ryder Cup to see him take 3 points from 4 defeating Corey Pavin in the last day singles. "Bakes" played brilliantly and was not phased at all by the occasion and that week his ball striking was sublime.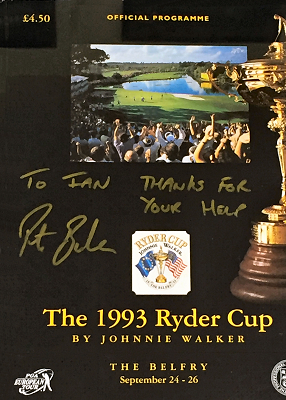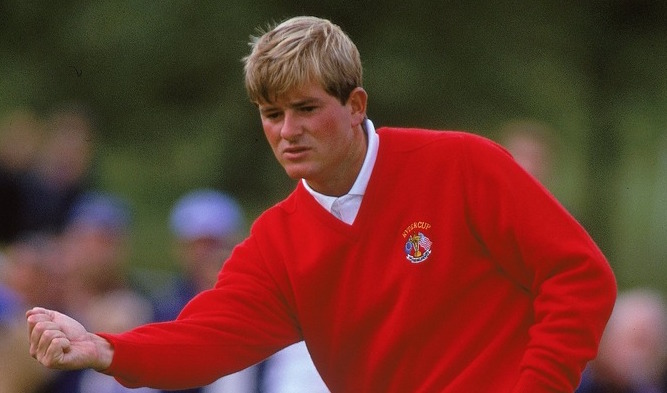 Ever the gentleman, Peter was on hand just a couple of months ago to offer some valuable advice to my young son Ben who wanted to ask Peter some questions. As I expected, "Bakes" was fantastic with him.
Ben asked Peter who was the best player he had played with and 'Bakes' instantly replied Tiger Woods in 2000 as he had the ball under control both ways and hit every shot to order. Ben then asked him who was the second best player he had played with 'Bakes' replied " Well that would be Tiger Woods in 2004, not as good as the Tiger of 2000 however still the second best player I have played with."