PGA European Tour 2 Wins
Bradley Dredge is still playing some of his very best golf today and it seems he has been around for a long time now. When I first worked with him he struck me immediately as a top class ball striker and also a very long and straight hitter.
He was at the time a little hung up on drawing the ball and I spoke at length to his mind/mental manager Roger Manners about getting him to see the game with more of a safe fade.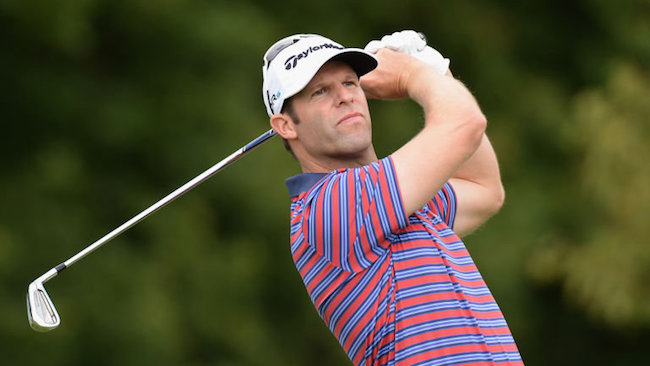 To Bradley's eye it was not his natural shot however with his prodigious length it was a safer shot and one that he could repeat more often. After a bit of work it was great to see him actually have perfect control over the ball both ways.
Roger Manners was brilliant to work with and showed me how important it is to work as a united team for the benefit of "The Player." No egos in that team there with Roger and Eddie Hearn, just a lot of people pulling to turn Bradley Dredge into the great player we all knew he was.