PGA European Seniors Tour
Matthew Briggs came to me a very solid amateur. He was in his mid forties and has harboured a life time dream of playing on the European Seniors Tour.
Already at a brilliant level of plus 2 and plus 3 (+2/+3) level you would wonder why you would drastically start to change a swing, however Matt had hip issues and was prone to shaping the ball far too much right to left.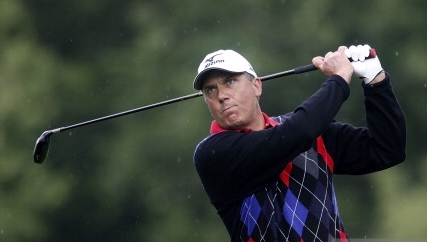 We started upon a plan of action which saw us completely overhaul his swing. Not only that, slowly but surely Matt turned into a much better ball striker and I taught him to play more varied shots with better trajectory.
It took nearly four years for Matt to really feel comfortable with his new game, however under the sternest pressure he went out and gained his Tour card at first attempt.
Many may say thats good however its incredible when you consider that only 7 Seniors Tour cards are available. Only then do you start to realise what an incredible story this became.
I encouraged my Head Instructor at the time, Paul Cook  to get on his bag at Tour Qualifying which proved a smart move as Paul is a great teacher himself and been all over the World with me. He was brilliant on the bag for Matt and Paul really kept "Briggsy" on track.
Today I count Matt as a great friend and he is so knowledgable about golf. In a recent message to me when asking about the golf swing he replied to me " Ian, yours is the only opinion that counts" it meant a lot to me to hear
that.